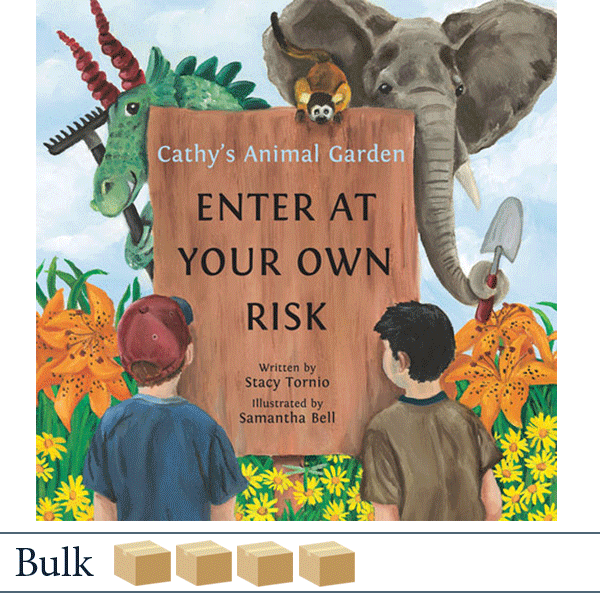 Sale
Cathy's Animal Garden: Enter at Your Own Risk
by Stacy Tornio, illustrated by Samantha Bell
1 bulk = 4 cases = 200 books
When Henry's homerun ball lands in Creepy Cathy's yard, he and his buddy Andy go after it, despite their friends' warnings they might not come back out. The boys search through Cathy's animal garden, discovering that things aren't always what they seem. Kids love finding the hidden animals throughout this vibrant picture book.
--Introduces children to many different kinds of plants.
--Includes flower guide and planting zone map help kids create their own animal gardens.
Alma Little/ Elva Resa Publishing
978-1-934617-04-5
9"x9" Hardcover
32 pages
Bulk=4 Cases/200 books
Orders received during our holiday/vacation office closings will ship on the following business day. We apologize for any inconvenience. 
Military Family Books is open Monday - Thursday 8 am - 2 pm CST. If you need help selecting resources or have special shipping needs, please call us at 651-357-8770.
Most case and bulk orders ship within one day. Noted products ship within two weeks.
Ground shipping includes USPS media mail and FedEx or UPS ground. For Priority Mail, FedEx 2 Day or other expedited shipping options, please call 651-357-8770.
For products such as ebooks and music downloads that do not require shipping, you will receive an email with a link to download your purchase.