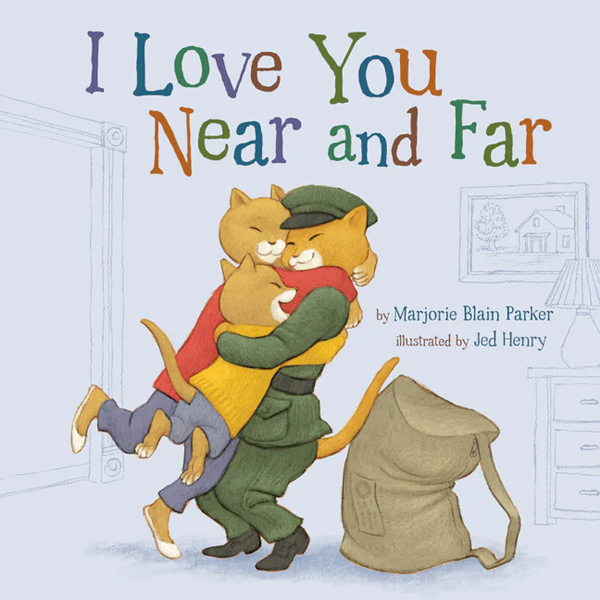 This title is currently on backorder. You may purchase any quantity and we will ship your item(s) as soon as we receive inventory.
I Love You Near and Far
by Marjorie Blain Parker, illustrated by Jed Henry

I love you long distance, across all those miles. Sometimes mom or dad or an older sibling deploys far away. Sometimes cherished members of the family—grandparents, aunts, uncles, cousins—live too far away to see every day. This sweet rhyming story, written from the child's point of view, is a love letter to those who may not be geographically near—but remain very close at heart..

Sterling Children's Books
ISBN 9781454905073
8.5" x 8.5" Hardcover
24 pages

Orders received during our holiday/vacation office closings will ship on the following business day. We apologize for any inconvenience. 
Military Family Books is open Monday - Thursday 8 am - 2 pm CST. If you need help selecting resources or have special shipping needs, please call us at 651-357-8770.
Most case and bulk orders ship within one day. Noted products ship within two weeks.
Ground shipping includes USPS media mail and FedEx or UPS ground. For Priority Mail, FedEx 2 Day or other expedited shipping options, please call 651-357-8770.
For products such as ebooks and music downloads that do not require shipping, you will receive an email with a link to download your purchase.