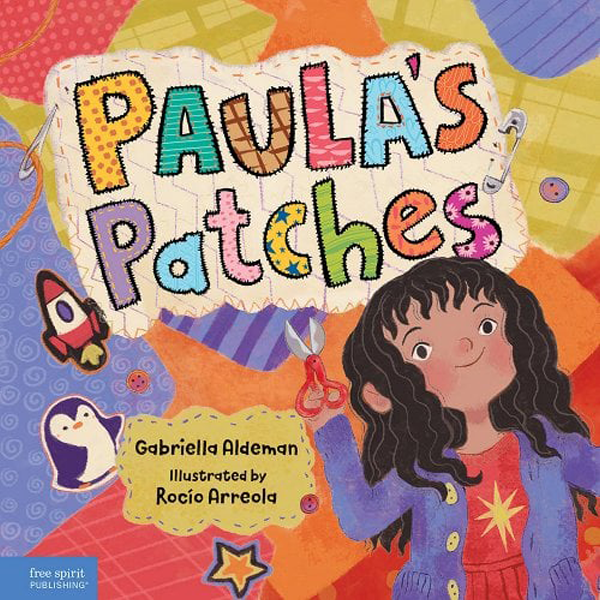 Paula's Patches
by Gabriella Aldeman, illustrated by Rocío Arreola Mendoza

"Paula's Patches is a heartfelt tale of solving a dilemma through creativity and positivity. An inspiring take on a relatable experience for many young readers."
-Karina Nicole González, author of award-winning The Coquíes Still Sing

What would you do if your pants ripped at school? When Paula's pants catch on a bush that rips a large hole, she tries everything to hide the hole from her classmates, only to find that they have similar frustrations - like leaky lunchboxes, spaghetti stains, and hand-me-down backpacks. Join Paula as she problem-solves with patches and finds a solution that helps herself and her classmates.

Includes craft activity ideas for children.

Free Spirit Publishing
ISBN 9781631987335
10.1" x 10.2" Hardcover
32 pages

Orders received during our holiday/vacation office closings will ship on the following business day. We apologize for any inconvenience. 
Military Family Books is open Monday - Thursday 8 am - 2 pm CST. If you need help selecting resources or have special shipping needs, please call us at 651-357-8770.
Most case and bulk orders ship within one day. Noted products ship within two weeks.
Ground shipping includes USPS media mail and FedEx or UPS ground. For Priority Mail, FedEx 2 Day or other expedited shipping options, please call 651-357-8770.
For products such as ebooks and music downloads that do not require shipping, you will receive an email with a link to download your purchase.