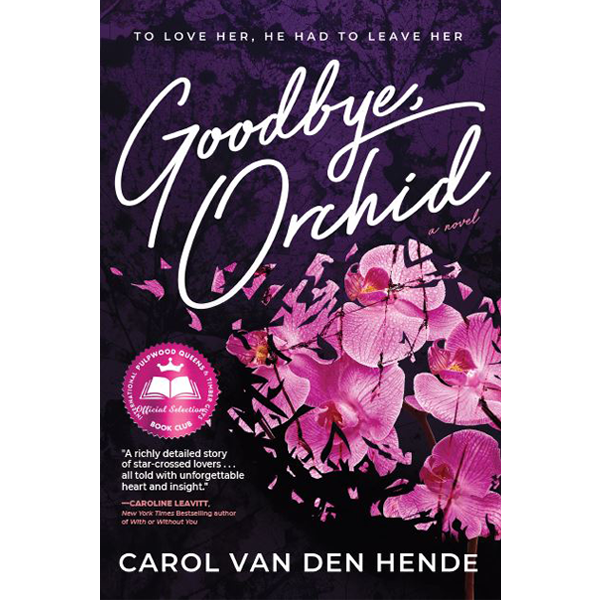 Goodbye, Orchid, A Novel
by Carol Van Den Hende

What happens when an entrepreneur suffers an accident that changes him forever and he has to decide: to love his woman, will he need to leave her?
One July morning in Manhattan, handsome athlete and entrepreneur Phoenix Walker accompanies his love, half-Asian beauty Orchid Paige, to the airport. Neither believes today is goodbye. But soon after Orchid leaves, disaster strikes. Phoenix wakes in the hospital, broken, forever changed. He's longing for her, but he also remembers that she's been traumatized by witnessing the death of her parents. Now that he's the very image of trauma, he's faced with the hardest decision of his life. Does he burden the woman whose childhood makes him feel protective of her? Or does true love mean having to say Goodbye, Orchid?

Rising from ashes is hard. Leaving the one you love is harder.

Azine Press
ISBN 9781646631889
6 x 9 Paperback
280 pages

Orders received during our holiday/vacation office closings will ship on the following business day. We apologize for any inconvenience. 
Military Family Books is open Monday - Thursday 8 am - 2 pm CST. If you need help selecting resources or have special shipping needs, please call us at 651-357-8770.
Most case and bulk orders ship within one day. Noted products ship within two weeks.
Ground shipping includes USPS media mail and FedEx or UPS ground. For Priority Mail, FedEx 2 Day or other expedited shipping options, please call 651-357-8770.
For products such as ebooks and music downloads that do not require shipping, you will receive an email with a link to download your purchase.