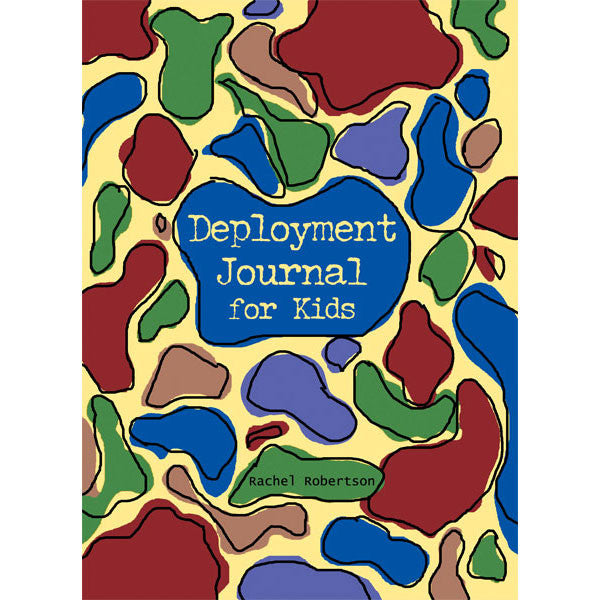 Deployment Journal for Kids
by Rachel Robertson
Limited copies of this first edition are available. You may also be interested in the second edition of this journal.
This wonderful journal gives children a special place to record feelings and events during a loved one's military deployment. Helps children better understand deployments, express and communicate their feelings, and tell their own story.
Contains journal writing prompts, interesting facts about common deployment locations, military definitions, helpful ideas, and blank pages to write or draw. For children of all ages.
Author Rachel Robertson combined her professional training and personal experience supporting her two children through her husband's military deployments to create a series of journals for military families: Deployment Journal for Parents, Deployment Journal for Spouses, and Deployment Journal for Kids.
Elva Resa
ISBN 0965748308
5 3/4" x 8" Wire-O
96 pages
Orders received during our holiday/vacation office closings will ship on the following business day. We apologize for any inconvenience. 
Military Family Books is open Monday - Thursday 8 am - 2 pm CST. If you need help selecting resources or have special shipping needs, please call us at 651-357-8770.
Most case and bulk orders ship within one day. Noted products ship within two weeks.
Ground shipping includes USPS media mail and FedEx or UPS ground. For Priority Mail, FedEx 2 Day or other expedited shipping options, please call 651-357-8770.
For products such as ebooks and music downloads that do not require shipping, you will receive an email with a link to download your purchase.