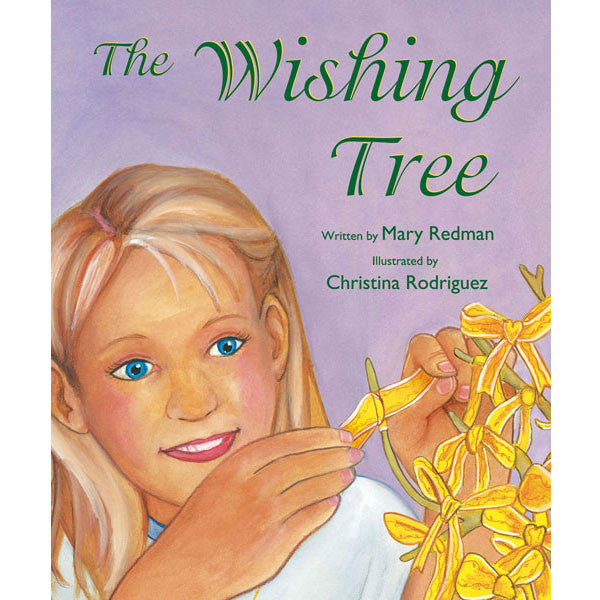 Limited quantities
The Wishing Tree (Hardcover)
by Mary Redman, Illust by Christina Rodriguez
Amanda understands her dad is making the world a better place, but it doesn't make his deployment any easier. After mulling over ways she can support her dad, Amanda creates a small wishing tree in her room, writing her hopes and prayers on yellow ribbons that she ties onto the branches. As Amanda wishes for her dad to enjoy good meals, make new friends, and return safely, the little tree comes to life with yellow ribbons of hope. Includes information about wishing trees.
Elva Resa
ISBN 978-1-934617-02-1
8" x 10" Hardcover
32 pages
Also available:
Paperback version
Case of 50 Paperback Books
Wish Ribbons

Orders received during our holiday/vacation office closings will ship on the following business day. We apologize for any inconvenience. 
Military Family Books is open Monday - Thursday 8 am - 2 pm CST. If you need help selecting resources or have special shipping needs, please call us at 651-357-8770.
Most case and bulk orders ship within one day. Noted products ship within two weeks.
Ground shipping includes USPS media mail and FedEx or UPS ground. For Priority Mail, FedEx 2 Day or other expedited shipping options, please call 651-357-8770.
For products such as ebooks and music downloads that do not require shipping, you will receive an email with a link to download your purchase.