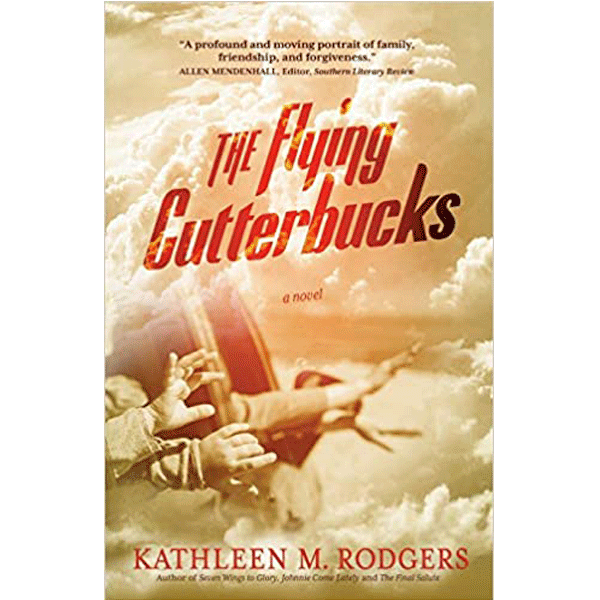 The Flying Cutterbucks 
by Kathleen M. Rodgers
Decades ago, Trudy, Georgia, and Aunt Star formed a code of silence to protect each other from an abusive man who terrorized their family. One act of solidarity long ago lives with them still. With the election of a president who brags about groping women without their consent, old wounds and deep secrets come alive again, forcing hard truths to be told and even harder truths to be left to the dead.
On the outskirts of Pardon, New Mexico, Trudy returns to her mother, Jewel, to navigate an old house filled with haunting mementos of her father who went missing in action over North Vietnam. As she helps her mother sift through the memories and finally lay her father to rest, Trudy will do her own soul searching to say goodbye to the dead, and find her way along with the other women in her family, and through the next election.
Wyatt-MacKenzie Publishing
ISBN: 1948018780
8.5" x 5.5" Paperback
296 Pages
Orders received during our holiday/vacation office closings will ship on the following business day. We apologize for any inconvenience. 
Military Family Books is open Monday - Thursday 8 am - 2 pm CST. If you need help selecting resources or have special shipping needs, please call us at 651-357-8770.
Most case and bulk orders ship within one day. Noted products ship within two weeks.
Ground shipping includes USPS media mail and FedEx or UPS ground. For Priority Mail, FedEx 2 Day or other expedited shipping options, please call 651-357-8770.
For products such as ebooks and music downloads that do not require shipping, you will receive an email with a link to download your purchase.