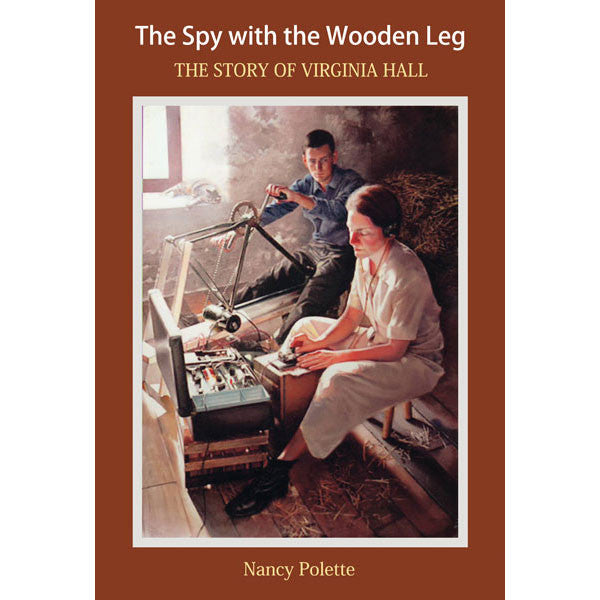 Sale
The Spy with the Wooden Leg: The Story of Virginia Hall
by Nancy Polette
Award-winning middle grade nonfiction (ages 10+)
How did a young woman from Baltimore, born at a time when daughters led sheltered lives and a woman's place was in the home, become one of the bravest and most valued intelligence agents in World War II?
Virginia Hall had a dream to become the first woman ambassador for the United States. Turned down by the US State Department time and again, Virginia could not stand idly by while the German army swept through Europe conquering country after country. She volunteered to drive an ambulance in France. She rescued downed airmen, radioed vital information to the Allies, and led three battalions of French Resistance forces in guerrilla warfare.
Known as la dame qui boite or the Limping Lady, she rose to the top of the Gestapo's Most Wanted list. The Limping Lady was the spy with the wooden leg.
Elva Resa/Alma Little
978-1-934617-16-8
5.125" x 7.5" Paperback
160 pages
Also available:
Hardcover
Case of 50 Paperbacks
EBook
Orders received during our holiday/vacation office closings will ship on the following business day. We apologize for any inconvenience. 
Military Family Books is open Monday - Thursday 8 am - 2 pm CST. If you need help selecting resources or have special shipping needs, please call us at 651-357-8770.
Most case and bulk orders ship within one day. Noted products ship within two weeks.
Ground shipping includes USPS media mail and FedEx or UPS ground. For Priority Mail, FedEx 2 Day or other expedited shipping options, please call 651-357-8770.
For products such as ebooks and music downloads that do not require shipping, you will receive an email with a link to download your purchase.